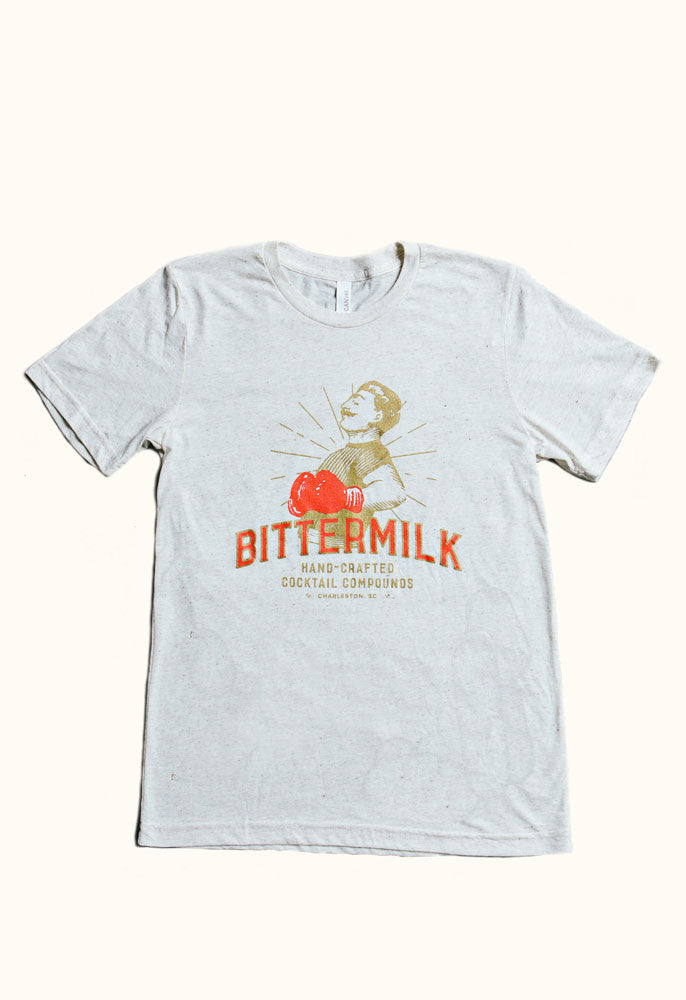 Bittermilk Rumbullion Shirt
Sorry, we are currently sold out of size XL and XXL.

Ultra soft, lightweight short sleeve shirt featuring Bittermilk No.1 Rumbullion print.
Product Info
50% poly, 25% cotton, 25% rayon
Canvas Brand. Modern fit. Oatmeal color shirt with Bittermilk printed in red. 
Order Info
If you have questions regarding the delivery date of your order, email orders@bittermilk.com.