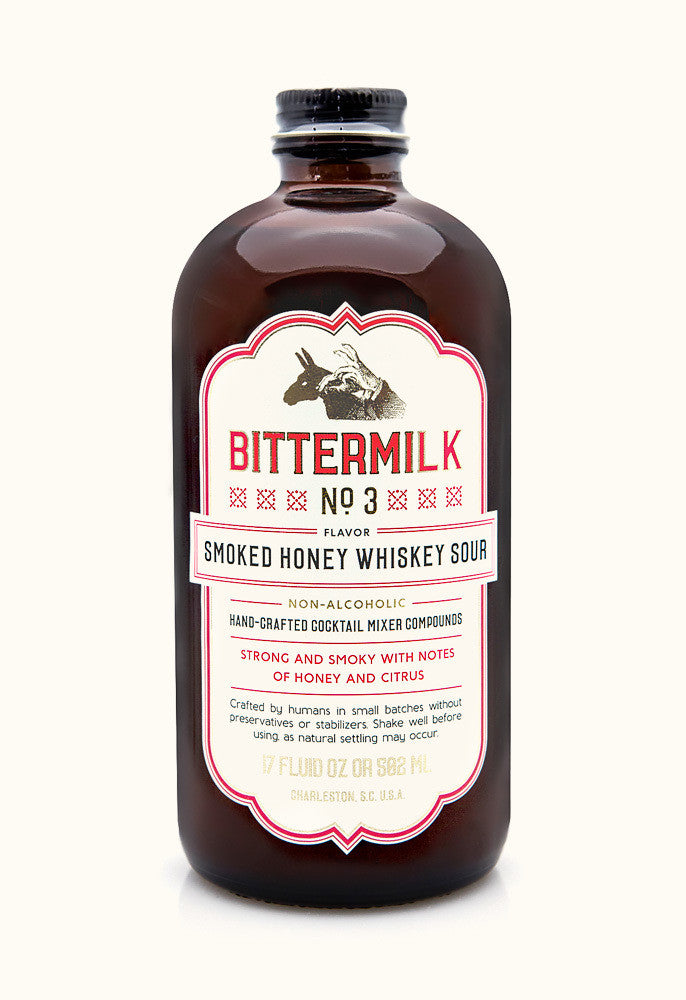 Smoked Honey Whiskey Sour
We've revived this old classic by smoking honey over bourbon barrel staves. Bitter orange peel and lemon make for a slightly tart and smoky cocktail. Honey adds a nice frothy head when shaken vigorously. Mixes best with bourbon but swap it out for tequila to make a slightly smoky Honey Margarita. Shake equal parts Bittermilk No.3 + Whiskey with heavy amounts of ice.
Ingredients
Fresh Lemon Juice, Water, Bourbon Barrel Smoked Georgia Honey, Florida Golden Cane Sugar, Fresh Orange Peel
Featured In
Real Simple, Cooking Light, Garden & Gun, Southern Living, Imbibe Magazine, Southwest Magazine, The Washington Post
2016 sofi Award winner - Outstanding Cold Beverage

Order Info
If you have questions regarding the delivery date of your order, email orders@bittermilk.com.