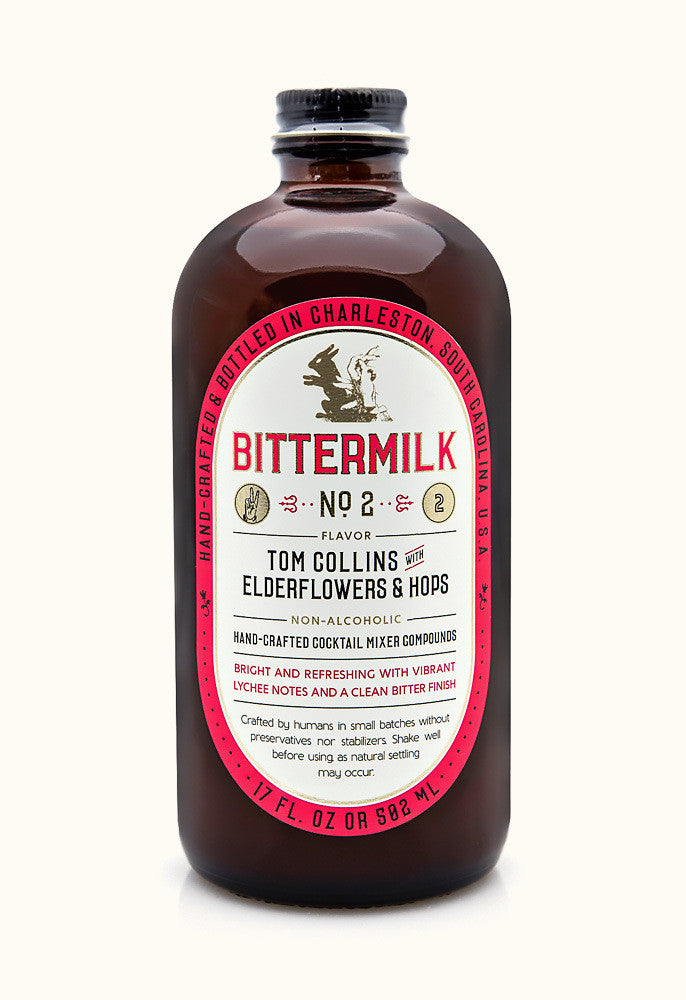 Tom Collins with Elderflowers & Hops
Not just your grandma's Tom Collins, we've made a refreshing Collins with floral and citrus notes. Using Centennial hops as the bittering agent prized for it's aggressive floral characteristics. Mixes best with light spirits. Build equal parts No.2 + Gin or Vodka in a glass with lots of ice, top with soda water.
Ingredients
Fresh Lemon Juice, Water, Florida Golden Cane Sugar, Natural Extract of Elderflower and Elderberry, Centennial Hops

View Nutrition Info
Featured In
2019 sofi Award winner, Gold
2016 + 2017 sofi Award winner, silver

Food + Wine Magazine, Real Simple, The Wall Street Journal, Imbibe Magazine, National Geographic, Charleston Magazine
Order Info
If you have questions regarding the delivery date of your order, email orders@bittermilk.com.