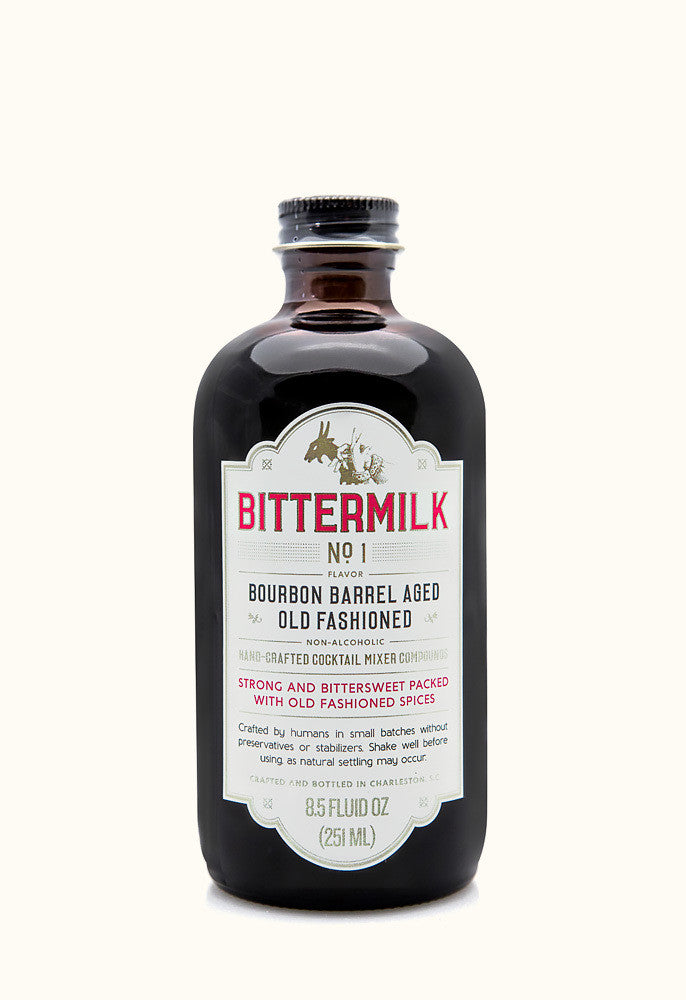 Bourbon Barrel Aged Old Fashioned
We've recreated this gentlemen's cocktail by using classic bittering agents like gentian root and cinchona bark along with burnt sugar, spices and a bit of orange peel. Aged in Willett bourbon barrels to allow the flavors to come together and ramp up the intensity. It is super concentrated so a little bit goes a long way. Best with aged spirits. Stir 1 part No.1 + 4 parts rye in a glass with ice. Garnish with an orange peel.
Ingredients
Florida Golden Cane Sugar, Burnt Cane Sugar, Water, Orange Peel, Spices, Gentian Root, Cinchona Bark, Tartaric Acid
Featured In
Garden & Gun Magazine's Made in the South Award "Drink" Category Winner 2013, Vanity Fair, The Wall Street Journal, Southern Living, Town & Country, Family Circle
Order Info
If you have questions regarding the delivery date of your order, email orders@bittermilk.com.