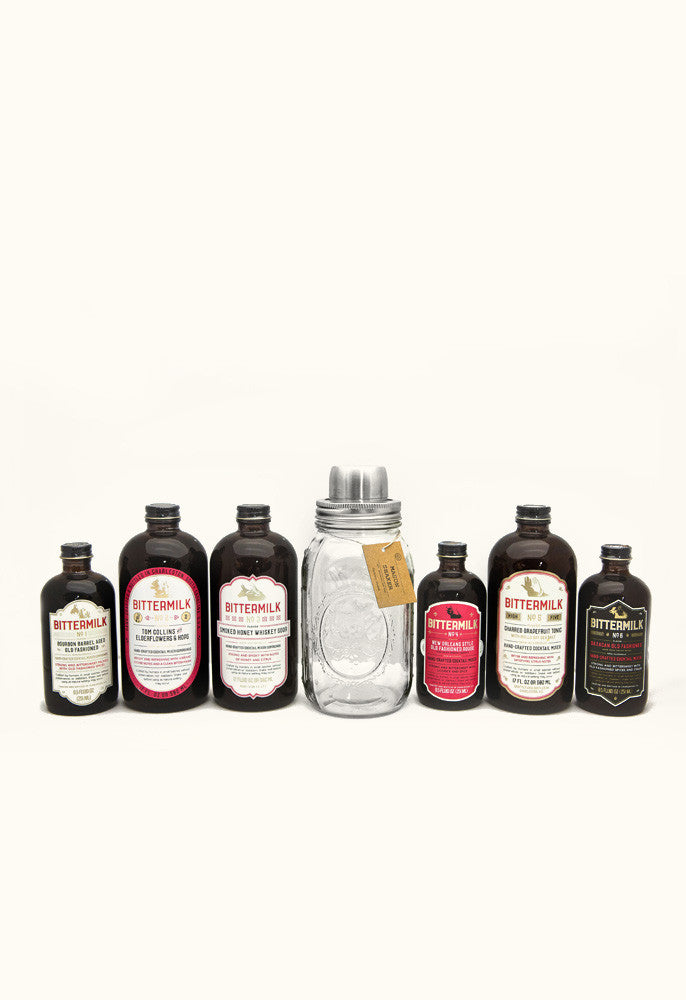 Bittermilk Jar Bar
Give the gift that everyone needs to complete their home bar. Our "Jar Bar" includes our complete line of products with a true Southern way to shake. The unique Mason Jar shaker allows you to measure, shake and strain right from the jar.

Includes
Includes Bittermilk No.1 through No.6 mixers along with a mason jar cocktail shaker.
Order Info
If you have questions regarding the delivery date of your order, email orders@bittermilk.com.